Proactively providing you with the highest quality information & advice.
With an office in Southampton, Hampshire, in the United Kingdom, THE MILLIONS is a professional firm 0f Chartered Certified Accountants, Tax and  Business Advisors and provides superior professional accounting, taxation, business advisory and consultancy services to individuals,  organisations, and businesses in and around  Southeast of England in the UK and beyond.
THE MILLIONS brings a fresh and innovative approach to accountancy, business management and consulting services. Our goal is to exceed the expectations of every client by offering value for money and outstanding customer services coupled with a tangible and verifiable contribution to our clients' bottom line, thus optimising system, organisational functionality and improving financial and operational efficiency. Our teams are distinguished by their functional, professional, and technical expertise combined with their hands-on experience, thereby ensuring that our clients receive the most effective, professional, and customised service.
As experts in accountancy, taxation, business and financial advisory and consultancy services, THE MILLIONS is involved in every stage, aspect and type of business. Our relationship with any of our clients will guarantee to make a tangible difference, and our presence will be felt in and around the business we work for.

Mark MILLION is the Principal of THE MILLIONS, with over 30 years of Accountancy, Taxation, Human Resources, Business Consultancy and Advisory Services. He was previously Finance Director of Microlink Group (a Major International IT and Assistive Technology Companies with HQ in the UK), where he was member of the Companies' Executive Board and looked after the Group's Accounting and Strategic Financial Management and Control. Mark also served as Microlink's Financial Controller and Company Secretary.
Before Microlink, he worked at Hilton International Group, as the Hotel's HR Manager, where he managed and spearheaded several key HR policies. Mark also worked at Ethiopian Food Corporation as Senior Accountant, where he managed the Corporation's Accounting & Financial Reporting.
He also worked as a Financial Research Assistant with CIPFA experts working for the Ministry of Finance on a World Bank-funded project in Ethiopia.
Mark's knowledge of the commercial world is all-encompassing and is supported by an MBA accreditation which he got from Edinburgh Business School of Herriot-
Watt University, Edinburgh, UK.
Mark is a Fellow Chartered Certified Accountant and member of ACCA, London and a Fellow of The Associate Tax Technician and member of ATT, London, UK.
As part of his CPD, Mark is currently studying Financial Modelling & Valuation Analysis with Corporate Finance Institute (CFI) based in CANADA to be accredited as Financial Modelling & Valuation Analyst (FMVA).
Seleshi is a consultant at THE MILLIONS with over 20 years of extensive experience working in the UK healthcare sector and Hilton hospitality group.
He has experience designing, implementing, and managing financial controls and process transformation within a dynamic business setting and environment. Seleshi has worked hard to climb the ladder of commercial success. While at BHC Group, he was awarded, Employee of the year and the hotly contested Chief Executive Officer awarded for outstanding Achiever. In 2020 he was shortlisted as mentor and training manager of the year 2020 for  PQ Magazine. Before BHC Group, he worked at Hilton International Hotels Group as Head of Internal Audit.
From June 2020 to November 2021, Seleshi worked as Chief Financial Officer for 37° Healthcare. 37° Healthcare is a primary healthcare start up business for LIMCs.
Seleshi also works as a freelancer financial controller at YRH Finance Team, United Kingdom. YRH, part of the Liberti Group, provides tried, trusted, and disciplined commercial and financial accounting services to UK SMEs.
Seleshi served as Vice President of The Association of Chartered Certified Accountants Students Society in Ethiopia. He was heavily involved in promoting ACCA extensively to the broader community during the time.
Seleshi is a fellow member of The Association of Chartered Certified Accountants (UK).
Seleshi has just finished his MSc study in Entrepreneurship & Innovation Management from the renowned Bath Business School, UK.


Nahum MILLION   BBA in Finance
Nahum MILLION is the external retained Consultant of THE MILLIONS with close to three years of extensive and all-round experience in financial analysis & advisory services, management consulting, project management, business valuation & related financial due diligence services. Nahum worked close to two years for Northwestern Mutual, a fortune 100 multinational company in the USA as their Financial Advisor – Wealth Manager, and currently, he is working as Project Manager – Valuation Analyst for S&P Global, another fortune 500 US multinational company from their Dallas Office in Texas, USA. Nahum is currently studying with Corporate Finance Institute (CFI), CANADA, towards certification as Capital Market & Security Analyst (CMSA) and is planning to complete and get his certification in the coming twelve months.
Youssef is the Marketing Associate of THE MILLIONS, with over 10 years of extensive experience delivering effective strategies to stimulate organic growth and improve brand reputation.
He is a member of The Chartered Association of Marketing (MCIM) UK and holds a degree in Business with Commercial Law along with a
Master's Degree in Marketing Management.
A specialist in all aspects of Marketing, Youssef has developed strategies for companies such as Sony, BMG, BBC Radio, and Red Bull to name but a few.
His value comes from a proven ability to identify unique opportunities to increase revenue and profits.
Youssef Boutayeb BA, MA, MCIM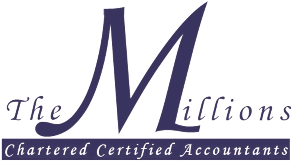 27-28 Royal Mail House, Terminus Terrace, Southampton, Hampshire,
SO14 3FD, United Kingdom Address on Google Maps